>
Appreciating the colorful flower gardens

Furano is well known for its lavender fields, but there are many more kinds of flowers that begin blooming in May, welcoming visitors to the area. In May there are Lupines and Tulips. In June, there are Blue Salvia and Poppies. From late June the early Lavender begins to bloom, and by mid July reaches its peak season. August brings Sunflowers and Cosmos, and from September to October Yellow Mustard and Dahlias decorate the refreshing fall season. It is also fun to search for wildflowers that bloom in the fields and mountains surrounding Furano. There are many rare flowers that bloom in the wetlands and highlands, so you may spot some when trekking or climbing.
"Hanabito Kaido 237"
(Flower Road)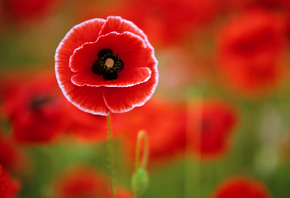 Because so many different types of flowers bloom in the many flower gardens, Route 237 which runs from Biei to Kamifurano, Nakafurano, Furano, Minami Furano and Shimukappu is call the [Hanabito Kaido], which means "Flower Drive." The drive is always bustling with visitors who are garden hopping Hokkaido's beautiful flower gardens and taking in the vast scenery. Here we introduce the gardens that lie along the drive and explain which flowers bloom according to each month.
Lavender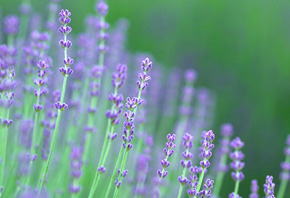 Beautiful purple gardens and the sweet scent on the wind..Lavender, which is a flower from Provence in the south of France has become an icon of the summer scenery in Furano. We will show you all of the Lavender gardens within and around Furano. Some farms have cafes and shops. Some events are held in honor of blooming season.
Flowers of the
Field and Mountain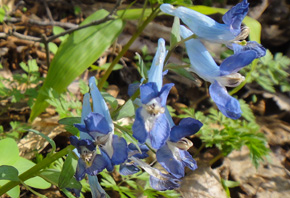 Of course the vivid flowers at each scenic spot are wonderful, but there is something special about the dainty flowers that secretly bloom in the fields and mountains, and you can really feel the magic of Furano's rich nature when encountering such flowers. It is possible to discover such beautiful flowers just along the road or river. Here we introduce flowers that bloom in the fields and mountains just outside of the city.